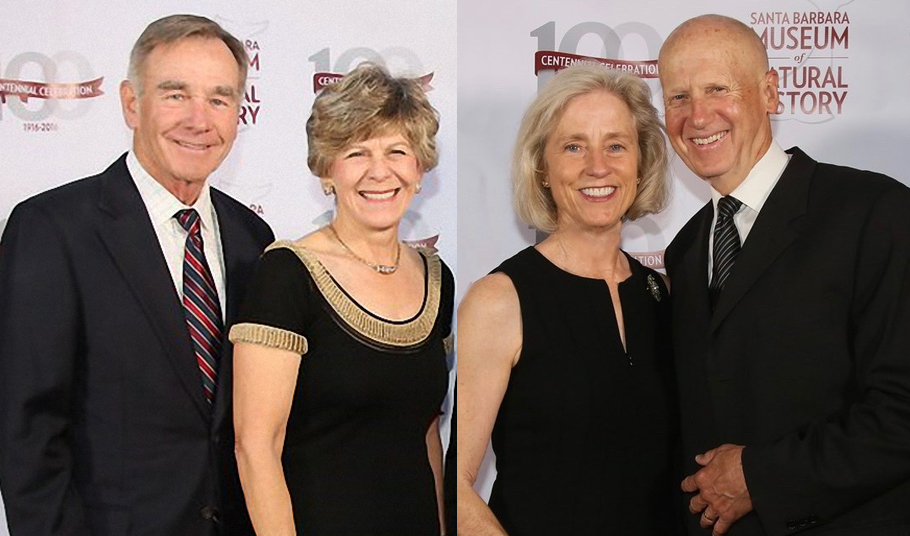 John & Bobbie Kinnear and Leslie & Dennis Power are current members of the Mission Creek Legacy Society
The Mission Creek Legacy Society recognizes donors who have remembered the Santa Barbara Museum of Natural History in their wills and estate plans.
Members of the Mission Creek Legacy Society share the Museum's vision and passion. They are passionate about nature and the importance of leaving a healthy natural world for future generations; they recognize the importance of the scientific research conducted by Museum curators to advance our understanding of the world in which we live and the ways in which we can take care of it; they believe that the Museum's extensive educational programs are essential for producing future generations of scientifically literate citizens; and they cherish the Museum as a center of the community.
Members of the Mission Creek Legacy Society are honored in an annual recognition event, and they are recognized in the Museum's Annual Report and on the Museum's Donor Wall. Most importantly, Mission Creek members have the satisfaction of knowing that they have created a lasting legacy in support of a great institution that provides large benefits to our community and society.
Members of the Mission Creek Legacy Society come from all walks of life, but they have in common the passion, generosity, and vision of the Museum's founders and its supporters over 100 years, which has created an institution that is locally loved and internationally respected.
Becoming a member of the Mission Creek Legacy Society is as easy as making a phone call to let us know that you have provided for the Museum in your estate plan or will. Please contact Rochelle Rose CFRE, Development Officer - Legacy Giving, at rrose@sbnature2.org or (805) 682-4711 x179 for a no obligation, confidential conversation.